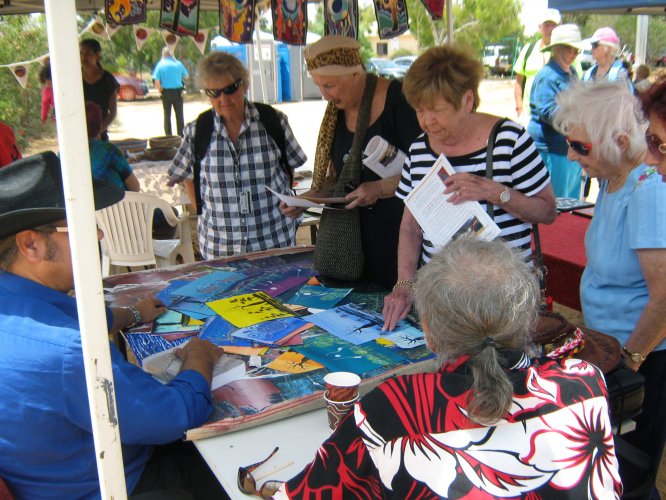 A unique Aboriginal tourism experience will soon be offered in Geraldton.
Bundiyarra Aboriginal Community Aboriginal Corporation (Bundiyarra) is about to reap the reward of community consultation, strategic planning and solid hard work that has resulted in more than $270,000 in funding through the Liberal National Government's Regional Grants Scheme.
Regional Development Minister, Terry Redman, announced the funding on July 27. The Regional Grants Scheme is designed to improve and develop infrastructure and services in the regions, through the Royalties for Regions program for community, public and not-for-profit organisations.
Mr Redman said the funding of $272,000 has been awarded to Bundiyarra to help the corporation develop an urban Aboriginal tourism venture.
Bundiyarra CEO, Marchelle Retallack, said the Bundiyarra Board is thrilled with the funding and it allows the corporation to realise a long-held aspiration to expand and be more self-sufficient while offering a unique experience to tourists.
"The Board and staff have worked hard alongside community to make this happen and now we will be able to progress our plans to develop the grounds and offer a unique cultural centre for greater community and a tourism experience around the dreaming tracks on the Reserve," she said.
A big day is planned at Bundiyarra on August 11 to celebrate the Royalties for Regions funding.
---